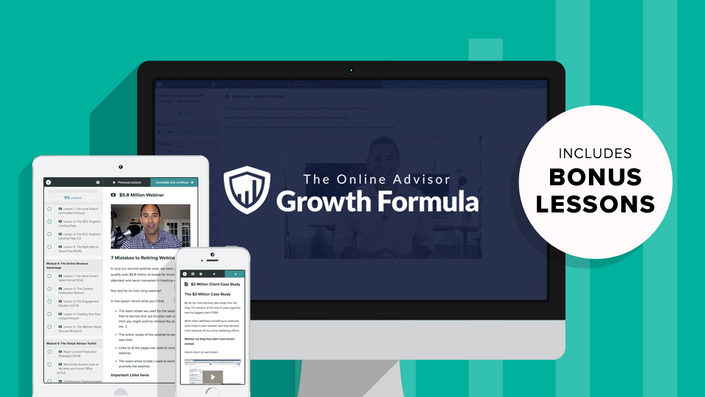 The Online Advisor Growth Formula™ - Master Level
A proven step by step system to create, promote and profit from your expertise as a financial advisor.
Enroll in Course


Want More Clients As a Financial Advisor?
I'll show you how to generate high-quality leads in your sleep through online marketing.
Whether you're a new financial planner or a long-time financial planner looking to improve your results, this is EXACTLY the course you need.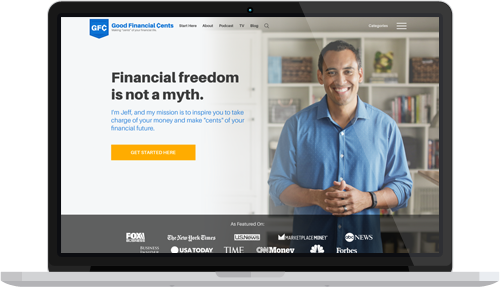 I created my blog, GoodFinancialCents.com, 8+ years ago when I didn't even know what a blog was. My blog has contributed to my financial planning practice tripling in revenue and my blog brings in 6 figures on its own.
If you need help attracting new clients to your financial planning practice or optimizing your existing site, I have years of experience to help out.
When I first started, I had a lot of questions. Questions like:

Where do I even start online?

How do I find the right people to help me?

I don't know how to code!

Is it possible to even get traffic to my website or blog?

How do I write guest articles that will be well-received by major online publications?

What if there are compliance obstacles? What then?

How do I spend time marketing online when I have so little time right now?
Do these questions sound familiar?
Yes? It's probably because these are some of the questions that are swimming around in your head right now. Thankfully, The Online Advisor Growth Formula™ will help you answer these questions and more
So what exactly do I get with The Online Advisor Growth Formula™?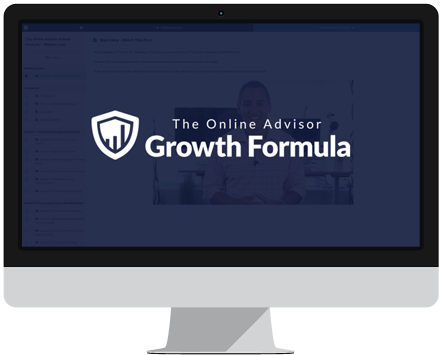 The Online Advisor Growth Formula™ (OAGF) is my proven complete step-by-step system designed to take you by the hand (as in Step 2, Step 3) to create, promote & profit from your expertise as a financial advisor to get new clients through online marketing. No ambiguity or confusion. Literally step-by-step nothing is left out.
As soon as you purchase, you will get IMMEDIATE access (via user name and password) to the ENTIRE course!

All 5 modules consisting of over 55 video lessons.

Lifetime Membership (every time we make updates, improvements, or add new material, you get that hook up too).

24/7 Access (the entire course is digital and you can access the material from any device with an internet connection).

Active Community. And we have a community of financial advisors going along with you to help support you, network with you, etc.

30-Day Money Back Guarantee.
Here's what you'll get when you sign up:

Every possible online marketing strategy I know that has resulted in client acquisition over the years.

A thorough explanation of how I was able to publish over 800 articles while having to deal with compliance.

A strategy for determining topics to write on and how to frame them to turn potential clients into actual clients.

My secret on how I'm able to create long and detailed articles in less than 30 minutes that grab prospects' attention.

Repeatable strategies to get more traffic to your blog.

A method to convert casual readers to loyal subscribers who may eventually become paying clients.

A mention of every tool and system we use to run our multiple six-figure-a-year financial planning practice.
But what if I put a cherry on top of this already unbeatable deal?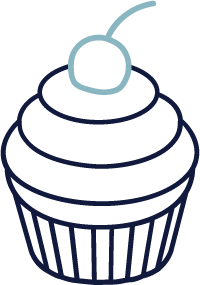 These are special bonuses I've created because they're some of the more asked-for resources I get from advisors in my course. These will help you not only build your financial planning practice but also your online brand in general.

Get networking, support, feedback and encouragement from others just like you! This is a private Facebook group that is highly active with contributions from myself and other financial advisors in the trenches just like you.

Get access to the exact email funnel I used to increase online appointment conversions by over 40%.

The actual slides I used to qualify over $5.8 million of assets in one webinar! I also include the exact landing pages and emails I used to attract people to sign up for the webinar and watch the replay.

Learn the exact steps I implemented to land my first online client that had over $2 million in investable assets. This strategy is completely repeatable and requires no advertising dollars.

Let me tell you exactly what to focus on in the beginning and what can wait until later.

Here you'll find a series of additional interviews with experts within the online marketing and financial services industry and hear them share with you actionable tips and strategies to grow your business.

This is a collection of case studies and interviews with other financial advisors just like YOU!

Join us for our regular group Q&A sessions where you can ask Jeff questions about anything online marketing or his current business setup. We record all the Q&A sessions so that you can watch at your convenience.

Have a chance to get quoted in major media such as:

Get access to all the sites I currently contribute to in addition to introductions to top journalists and freelance writers that are always looking for quotes from advisors.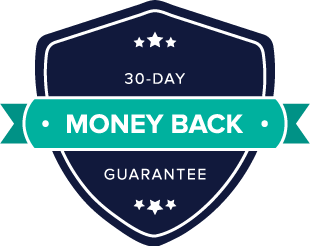 How About A Guarantee?

The Online Advisor Growth Formula™ comes with a 30-day 100% money back guarantee. I pride myself on high quality programs that actually work…if you put the work in. Meaning, if you do what I teach you, good things happen. If you don't do it, nothing good happens.
Shocking, right?!
If within 30 days, if you are unhappy for whatever reason, just email our customer support team and you will receive a full refund. My team and I stand behind the Online Advisor Growth Formula™ 100%.
Meet Your Instructor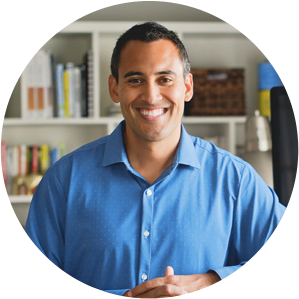 Jeff Rose is a certified financial planner professional, CEO and Founder of Alliance Wealth Management LLC, an investment advisory firm.
Jeff is an Iraqi combat veteran having served in the Army National Guard for 9 years, including a 17 month deployment to Iraq in 2005.
He is the founder of GoodFinancialCents.com, recognized by Kiplinger's as one of their Top 10 money blogs you should read, and author of Soldier of Finance—his book that combines his military background with his financial planning knowledge. He is also the editor of LifeInsuranceByJeff.com.
He currently writes for US News & World Report and MarketWatch and has been featured in major sites such as Huffington Post, The Wall Street Journal, Reuters, Forbes and Fox Business.
In his free time, he loves hanging with his family, tortures himself with Crossfit workouts, and daydreams frequently when he can chow down on an In-N-Out Burger again.
Frequently Asked Questions
Who is The Online Advisor Growth Formula for?
You want to put your lead flow on autopilot with online marketing but have no idea where to begin. You are getting leads a few times here and there but aren't getting the lead flow you like. You have a great offline business already and are interested in increasing your business with online marketing. You want to make a difference in the lives of other people with your message.
Who is this training NOT for?
You think online marketing and social media are a fad and have no place in the financial services industry. You expect to get hundreds of new leads without putting in the work. You think online marketing and blogging are a get-rich-quick opportunity.
What specifically will I learn from this course?
You'll get a proven complete step-by-step system designed to take you by the hand and show you EXACTLY how to use online marketing to grow your business. No ambiguity or confusing theories. This is LITERALLY the play book I've used to generate 40-50 new leads EVERY SINGLE DAY.
Do I have to complete the course in a certain time frame?
Nope! Once you join, you'll have lifetime access to all the training and any future updates and additions we make! You can go completely at your own pace and with what works best for your schedule.
What if I don't like the course?
I'm confident you'll love the materials because they were created with you in mind. But if you don't like the resources for whatever reason, just let us know within 30 days, and we'll issue you a refund.
Am I being shipped a physical product?
This course is completely digital, so nothing will be shipped to you. Once you enroll, you'll receive instructions on how to log into the membership area so you can start accessing the materials.
I don't live in the USA. Will this still work for me?
While some examples may be US-specific, the strategies and tactics will apply in most parts of the world.
How quickly can I expect results?
If you hustle and work hard to get your online properties in place (website, social media channels, etc), you can get your first client within the first 90 days.
How much access do I get to Jeff?
The course is designed in large part to be DIY. I have taken everything I know about the process of using online marketing to grow your practice it in this course. I will have some involvement in the private Facebook group, but if you want more personalized or customized help, you might consider higher me as your coach.
Which package should I buy?
A big factor is obviously your budget. The Master Package is designed to give you the most bang for your buck. But if you decide on the Amateur Package, the course itself is still packed with lots of useful strategies and tactics that will help you.
Where can I learn more about you?
Check out www.GoodFinancialCents.com to learn more about who I am and what I do. You can also find me on Twitter @jjeffrose.
Course Curriculum
Getting Started
Available in days
days after you enroll
Introduction
Available in days
days after you enroll
Module 1: The Ultimate Blogging Foundation
Available in days
days after you enroll
What Other People Say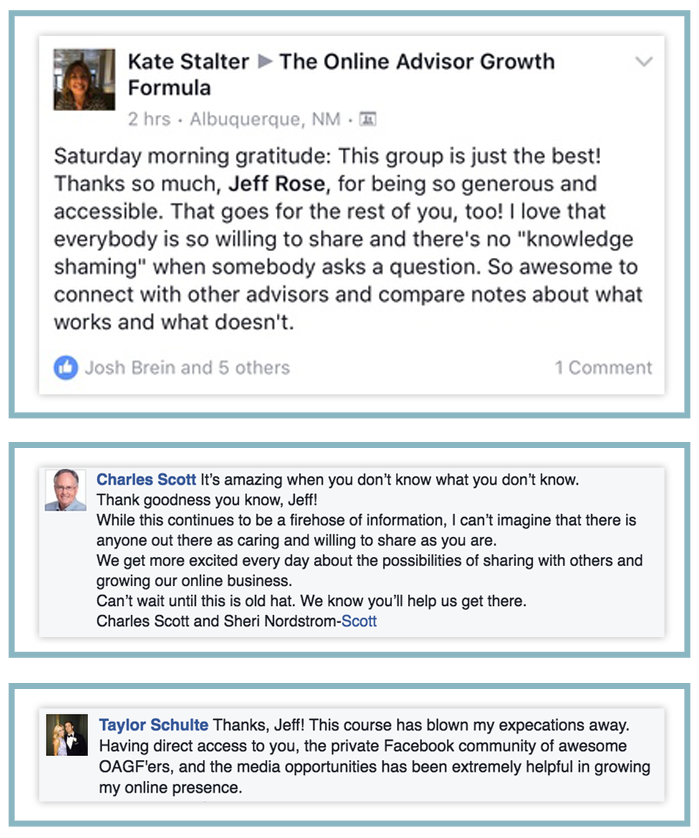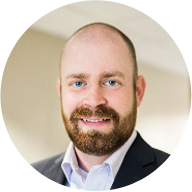 "Before your program I probably had 5 legitimate 'out-of-the-blue' new client contacts in my previous ten years as a financial advisor. I've had FIVE this month. Keep up the good work!"
– Benjamin Brandt, CFP™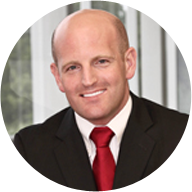 "Until today, when a lady went online, read the article and called me to tell me she wants to work with me. I've been so busy re-working my processes (which your videos showed needed a complete overhaul for me) that I haven't even had time to put my blog site up yet."
– Josh Brein, Wealth Manager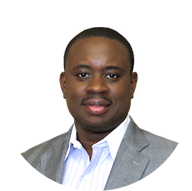 "You can spend thousands of dollars buying countless of courses on social media and inbound marketing. Then spend hours upon hours trying to figure out how to adapt that information for the financial services industry. Or you can save both time and money and work with Jeff Rose to shorten your learning curve and get results."
– Jude Wilson, CEO and Founder Wilson Financial Group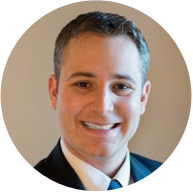 "The Online Advisor has encouraged us to grow in how we think about and position ourselves in the financial advisory marketplace. Utilizing Jeff Rose's proven methods we've been able to tell our story to potential clients and reach out to our current clients more effectively. This course has helped us leverage our time and energy to become more strategic about our marketing efforts."
– Tony Liddle CEO & Financial Advisor and Allison Liddle, President, Prosper Wealth Management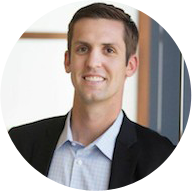 "Jeff has blown my expectations away with the Online Advisor Growth Formula course. One of my goals this year was to find a way to reach a larger audience and educate more people. Not only has Jeff shown me the exact step-by-step process to do this, but he has taught me how to generate revenue from it too!"

– Taylor Schulte, CFP™ and Founder of Define Financial